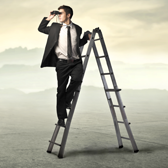 Hello, is It Me You're Looking For?
A Blog Post from Christopher Miller
I frequently write about how, in my opinion, dealerships would be wise to expand their thinking and change attitudes towards recall customers … and not just recall customers, but all customers. The customer experience is key to building customer loyalty, increasing referrals and securing repeat business. It is also one of a dealership's most important differentiators. But does that then mean you have to cater to every single customer, every single time? For those of you that shape the "customer culture" for the organization, should you always yield to those customers that push boundaries and argue just to get something...