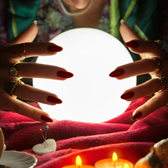 Advancing Technology and the Public Threat
A Blog Post from Christopher Miller
If you're a movie fan, at some point, you will almost certainly have witnessed a scene where a villain sabotages a vehicle. The unsuspecting character gets into their car, fires up the engine and it explodes, dramatically. Or, perhaps the villain messes with the brakes, causing the main character to have a horrible crash. While these are familiar scenes out of a movie, the basic mechanics behind them are certainly possible in the real world. In our everyday life we're...