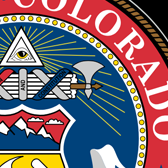 Colorado Governor Signs "Warranty Reimbursement at Retail Bill" into Law
Colorado's SB 18-219 requires OEMs to provide fair compensation to its dealerships
The smile on Tim Jackson's face said it all - the hard work on behalf of Colorado's franchised dealerships has paid off for the CADA president. For some, the governor's signing marks the end of a long legal battle over warranty and recall reimbursement. For dealerships in the state of Colorado, the real work begins now in a scramble to be ready by October 1, 2018, when new reimbursement guidelines take effect. Jackson and the CADA team have organized a series of presentations for dealership members to help dealers obtain these higher warranty and recall reimbursement rates. For more information these events, visit the CADA website at www.colorado.auto or download the flyer below.