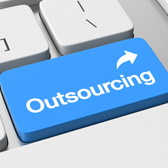 Outsourcing Customer Communications – Should the Service Department Worry?
A Blog Post from Christopher Miller
There are few things sales managers find more painful than looking into their CRM and finding unanswered sales leads - whether those leads sat for hours or sometimes, days, each is a missed opportunity. That's why there are so many outsourced BDC services that provide lead follow-up for dealers, ensuring customers receive a speedy, accurate response. And now, it seems that...