Special Report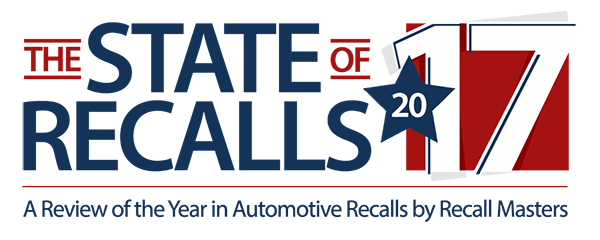 This report is the first to include voluntary
recall data, providing a glimpse of the
enormity of the recall crisis.

For the first time in history, data reveals the vehicle recall crisis is even bigger than anyone thought. In its first "State of Recalls" report, Recall Masters details the more than 32.5 million vehicles (12.5% of all vehicles on US roadways) and 436 recalls issued in 2017. To receive a copy of this FREE report, click to download.
Report Highlights Include:
- 2017 recalls ranked by defect
- 2017 recalls OEM
- list of all NHTSA recalls
- list of all manufacturer "voluntary" recalls
- thorough summary and analysis