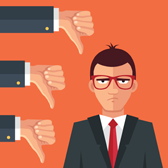 The Art of Turning Complaints into New Customers
A Blog Post from Christopher Miller
The auto industry is hyper-competitive. Consumers have countless choices for buying and servicing their vehicles; from competing franchise dealerships to independent service centers. It is thus important to do the best to not only keep your customers happy, but also to continuously improve the customer experience to earn loyalty, referral business through word-of-mouth and online reviews, and to increase retention. Listening to customer feedback, then using that to make changes and improve your...